Web designers: Courtney & Erik Honer

Copyright 2010 all rights reserved

"If you want to live and thrive, let the spider run alive."

                                        ~ American Quaker Saying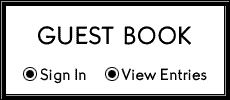 Our goal is to teach others about critters such as arachnids, reptiles, and insects- critters that are not so creepy once you know how beneficial they are to us. 

Invite us to your birthday party or classroom for a fun learning experience! Presentations include live animals and lots of information about cool critters.

Thanks for stopping by. Enjoy your visit!

Texas Reptile Show

CLICK HERE