"An early-morning walk is a blessing for the whole day."

                                                 ~ Henry David Thoreau

Douglas at the Gateway to the West


As a kid, my mom enjoyed reading about Jane Addams and the Hull House. The Hull House was our first stop when we reached Chicago. 

Jane Addams received the Nobel Peace Prize in 1931.

Today the Hull House is still a place where people can gather to learn from one another, share food, and more. We happened to be at the Hull House on a Tuesday during a Rethink Soup day. The soup of the day included eating bugs! Pictured left is  a guest who is trying a cricket on a crouton! It was her first cricket, and she said it wasn't bad at all. I'll take her word for it.                ~Courtney

Checking into the beautiful hotel in downtown Chicago with my mom and grandmother.

Follow us as we travel to Chicago to meet Rosie O'Donnell! We had sooo much fun and met tons of nice people -including many awesome people on Rosie O'Donnell's staff and ROSIE herself!  Thank you, Rosie for inviting us!!                                                                                                                                                                                                      ~Erik

In 2009 the Sears Tower had a name change. We visited the Willis Tower while staying in Chicago. This was my favorite place to tour. ~Erik

Erik and I were expecting a van to pick us up at our hotel to take us to Rosie's studio. We couldn't believe the limo that pulled up was for us! This was our first limo ride, and it was soooo cool!

This is my dad loading bags holding two  roach colonies,  three tarantulas, three scorpions, and a bunch of super worms. Our limo driver was very friendly, and we enjoyed visiting with him on the short drive from the hotel to the studio.  He has two daughters a little older than I am.  ~Courtney

We were excited about meeting Rosie O'Donnell! View a clip of the show on our video page.  ~Erik

Erik and I are so grateful that we were able to make the trip to Chicago!  Being on the Rosie O'Donnell Show was a experience we will always remember. The breath-taking landscapes and friendly people we met made the trip extra special.                                                                         ~Courtney


Courtney and Erik

     notsocreepycritters@gmail.com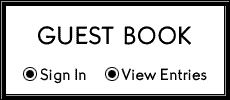 In February, Erik and I were on Great Day San Antonio. We met some students who were on a field trip & Zoomagination!


We set up display tables at two different Earth Day Celebrations. We were at McKinney Roughs Nature Park in Austin, Texas and at St. Stephen's Episcopal School in Wimberley, Texas. 

We're getting ready for our summer presentations and Wild Life Camp! We traded snake skins and tarantula molts for more bones, fossils, minerals and lots of cool insects!

We visited the Nature Exchange at the Dallas Zoo. 

McKinney Roughs Nature Park-

Austin, Texas

St. Stephen's Episcopal School

Wimberley, Texas

June 2012 ~ Bug hunting with experts!

Millipedes - under decaying log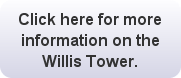 John and I found these Striped Bark scorpions. Striped Bark scorpions mate for life and usually hang out together. The lighter colored scorpion on the right recently molted. The excovum (molt) is on the far left. 

Texas Giant Centipede ~ 

Centipedes eat insects - even bed bugs!

Ben and Courtney found this harvestman


Courtney and I met John Slaughter, a biologist and entomologist, about 5 years ago when Courtney's first tarantula was sick. We took 'Lizzie' to a tarantula meeting at John's house.  John told us Lizzie was infected with nematodes. Sadly, she died, but Courtney and I made a life long friend that day. We started visiting John and his wife, Sue, on a regular basis. We've spent hours sitting around their kitchen table listening to John talk about arachnids- and all kinds of critters! He taught us how to breed tarantulas and scorpions. Recently, John stayed with us and took us bug hunting! We had a blast and learned more about the critters in our yard. 

Ben Quintana is another friend of ours. He's helped us set up our roach colonies. He also breeds tarantulas and scorpions. 

~Checking under rocks for critters - Ben found termites!

Daily  Science Experiments

We 'upcycled' boxes to make nature journals!

Reptile Day ~ meeting Douglas

Insect Day ~ Meeting Peppered Roaches

Bird Day ~ meeting parakeets

Erik and I planned and ran our own camp this summer at St. Stephen's Episcopal School in Wimberley, Texas. We hiked, upcycled, studied animals, dissected owl pellets and so much more. 

                                      Here are some photos from Wild Life Camp 2012~

4th Annual Mashed Potato Cook-Off in Wimberley, Texas

Young scientist are curious about Durian. 

Durian performed for them by hissing and curling up into a ball!

Buffalo met lots of new friends and helped us ease fears. Four people came in who were afraid to touch the snakes, and before they left, they were holding snakes. We love it when that happens!

Erik & I had the opportunity to present to Kit Holmes, a Grammy-nominated performer. We also had a chance to talk to one of our favorite country singers, Hal Ketchum. We've listened to his music our whole lives!

Round Rock Honey~ Bee Keeping Class

Zoo Tour with docents, Patsy and Tom Inglet

Hippos live in rivers and lakes in Africa. They are herbivores, which means they only eat plants. One hippo will eat about 88 POUNDS of plants each night!

Hippos are social animals and travel in herds. 

Visit the hippos at the San Antonio Zoo. They work with their trainers daily at 3 pm. 

Did you know young kids can attend zoo school? Kids 5 and under can sign up for classes held at the zoo. 

Round Rock Honey is "true wildflower honey." Students were invited to taste fresh honey!



The SA Zoo has some great spots for kids to get up close to some of the animals that live at the zoo. 

Santa Claus will visit the San Antonio Zoo every Saturday and Sunday from December 1st - December 23rd. Learn about cool critters and have your picture taken with Santa all in the same day!

Pasty Inglet showed us the zoo school and  some of the fun things their young scientists do! 

Erik and I presented to a group of homeschool students at 'Science in the Park.'  If you are in the San Antonio area and would like to attend one of our classes, contact Peggy Spring by clicking the photo below. 

After our presentation, we made play dough snakes and measured them. We also measured snake skins and pumpkins. 

This young scientist, pictured left, is drawing a coral snake. . 

Science Adventure Classes ~ Wimberley, Texas,

We have a critter connection during each class! We studied balance, motion, and gravity one week. Angel (crested gecko) and Oleander (leopard gecko)let young scientists study their feet. We watched the geckos move through their enclosures.

We conduct a new science experiment each week. Can you balance a paper butterfly on a pencil? What happens if you add paperclips on one side?

Art Connection ~ Wind is energy!

Seashore Learning Academy

Spring 2013

Erik and I teach science at St. Stephen's Episcopal School in Wimberley,Texas on Wednesdays. During the summer, we run nature camps at the school. We have as much fun as the campers! 

Fall 2013

Courtney and I enjoy working at reptile shows in San Antonio,Texas! I held a goliath tarantula at the show in November! Ben Quintana, from Captive Inverts, has lots of tarantulas for sale at the shows!

Presentation November 2013 ~ Corpus Christi, Texas

We met Ron Tremper, herpetologist and author of Leopard Geckos The Next Generation. We learned a lot about genetics during our visit. Erik and I added 3 ball pythons to Not So Creepy Critters, and plan to start breeding them in 2016. 

Bumblebee~

Shores Enuff Snakes

Pastel Het Clown ~ Ron Tremper

Piebald ~ Shores Enuff Snakes

Earth Day 2013 ~ Smithville, Texas

St. Stephen's Episcopal School ~ Wimberley, Texas

We measure, explore, hike, create, mix, play with critters, laugh, collect, and so much more! 

Dig Into Science Camp 

June 2014

~ages 2 - 11

Campers  met lots of critters. 

We tested meal worms to find out what food they liked best!

Checking out roach wings and scorpion stingers!

Look what I found on our insect hunt!

Daily hikes on beautiful nature trails! 

The snakes were the most popular of all critters who visited camp!