"Once you learn to read, you will be forever free."


















~ Frederick Douglass
Some insects have wings.

Do you see the butterflies?

Some insects are red. This is a ladybug. 

Some insects are green. 

This is a praying mantis. 

Web designers: Courtney & Erik Honer

Copyright 2010 all rights reserved

Spiders have more legs than insects. 

Some spiders are big. All spiders can bite.   This spider is a pet.  

 All snakes can bite. These snakes are pets. 


 Here is one cow.  Cows are mammals.

Here are two llamas.  

Llamas are mammals. 

This is a goat.  

Goats are mammals.

 Here are three kids.  

Kids are mammals.

Can you see the zebra?  

Zebras are mammals.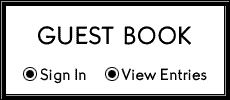 This is a Nutria. It is a mammal. Nutria live around water. They like to swim a lot. Nutria eat plants. They have big, orange teeth.

This insect is long. It is called a walking stick. Walking sticks can hide. Can you find the walking sticks?

Walking sticks eat leaves on trees, but they do not hurt the trees.