Courtney and Erik

     notsocreepycritters@gmail.com

Web designers: Courtney & Erik Honer

Copyright 2010 all rights reserved

Feel free to contact us, but our business is currently suspended until further notice.  We hope you will still invest some time and enjoy our website!  Thank you.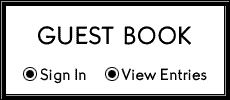 "Animals are such agreeable friends - they ask no questions, they pass no criticisms."  

                                               ~George Elliot

Erik & Courtney ~ Reptile Show 

             September 2014

Emsley, our 4 year old cousin, appears in several of our video blogs. She enjoys caring for critters when she visits.  Emsley is holding a juvenile ball python, bred by Shores Enuff Snakes. 

Smithville,Texas

Celebrating Earth Day 

April 2014